Our Portfolio

:

vehiclefinancesouthafrica.co.za
---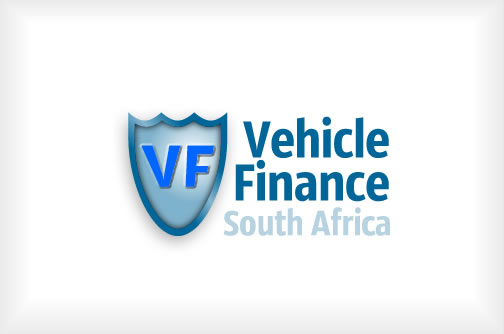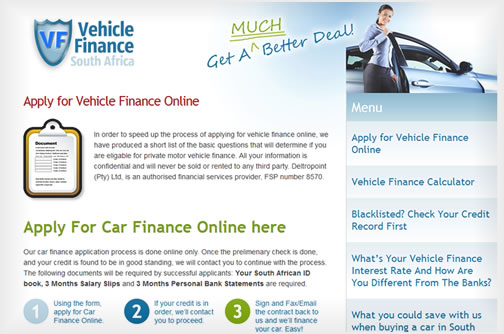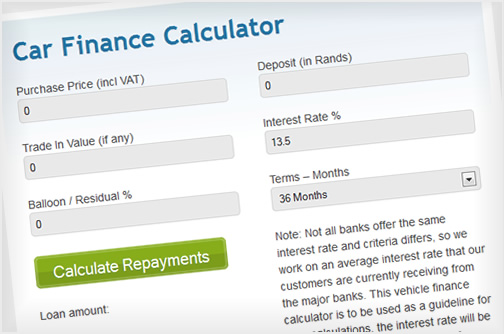 CLIENT:
Vehicle Finance South Africa - Providing finance to people who have purchased cars privately and need help applying to banks.
EXPERTISE:
cms, online calculator, design
DESCRIPTION:
Vehicle Finance South Africa helps South Africans who would like to buy a car privately with vehicle finance and offers very low prices on initiation fees. They also have this vehicle finance calculator to help you work out your repayments.
CLIENT SAYS:
Love your work on the site - Great job! I'm sure it'll work really well...
Shaun Burrow
-------------------------
The site is great by the way. I have had a few leads as I am sure you know!
Marc Allen

CHECKIT: